Over a series of posts, we're examining the concept of Diversity, Equity, and Inclusion (DEI) and what it means for workplaces today. After an initial review of the umbrella term of DEI, we're taking a deeper dive into each of the concepts individually. Today, we're focused on the idea of diversity and how its definition has evolved, and what it means for businesses looking to build a better workplace where everyone is encouraged and empowered to contribute to their own success and the success of the organization.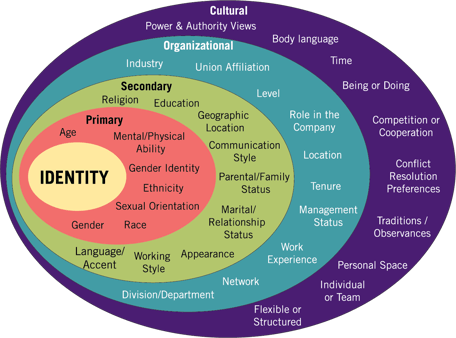 Diversity discussions often begin with primary dimensions, such as:
Ability
Age
Ethnicity
Gender
Race
Religion
Sexual orientation
Socioeconomic status
At Day & Zimmermann, we actively support these fundamental diversity dimensions and strive to expand the dialogue around other critical aspects that make up our individual and collective experiences. We all identify as more than one aspect of diversity, and our intersectionality becomes our collective strength.
Diversity as a Workplace Imperative
Fostering greater diversity is often the first step employers take on a larger path towards diversity, equity, and inclusion. Indeed, some recognition of diversity is mandated by law. There are legal requirements preventing employers from discriminating or providing unfair treatment because of an employee's race, color, religion, sex (including pregnancy, gender identity, and sexual orientation), national origin, disability, age (age 40 or older), or genetic information.
At Day & Zimmermann, we are committed to elevating diversity beyond these important legal requirements to position it as a core value. Compliance with diversity requirements is essential, but we seek to elevate the role diversity plays within our organization beyond the letter of the law. We foster greater diversity because it's the right thing to do for our organization, our clients and our communities.
There's a strong business case to be made for diversity as well. An overwhelming body of research shows that a diverse workplace is a competitive advantage. Companies with more racially and ethnically diverse teams are 35 percent more likely to have financial returns above their respective national industry medians, according to McKinsey. At the same time, a Glassdoor survey found two-thirds of job seekers believe diversity is an important factor in evaluating job offers.
Day & Zimmermann recognizes its role in fostering a more diverse workforce as well as a more diverse business world. Diversity is a core value for our company, and we're actively working to create a more diverse workplace at all levels of the business. We've formalized action plans around diversity and inclusion, and our Executive Diversity & Inclusion Board ensures we're putting our plans into action, including updating our employee referral policy and our diverse slate strategy, providing unconscious bias training for managers, and leveraging our employee resource groups in recruiting, onboarding and engagement. We also ensure diverse representation in our internal development programs and experiences.
Externally, we're actively pursuing partnerships with diverse organizations, and we're actively engaged in a supplier diversity program aimed at strengthening the diverse markets and communities we serve. With diversity as a core value, all of these areas of focus are central to our broader DEI efforts.
At the same time, we acknowledge there is still progress to be made. Diversity is not a box to be checked – it's a continuous improvement process. We're learning new things, creating forums for honest dialogue, and striving to be better every day. We welcome feedback and frank conversations about how we can move our organization, our industry and our society forward in celebrating diversity in all its forms.
In the next two posts, we'll take a look at diversity through the lens of equity and inclusion and dig into how organizations can make sure diverse perspectives are amplified and everyone feels included.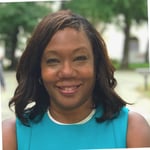 Regina Blair is an organizational development and diversity and inclusion leader currently serving as Vice President, Talent, Diversity & Inclusion at Day & Zimmermann. While key responsibilities include oversight of the engagement survey process and action planning, design and delivery of leadership development programs, the 360 assessment and coaching process for senior leaders, the corporate employee resource groups and overall diversity strategy, some of her most rewarding work comes through partnering in the design of realtime, custom talent solutions that help advance the business strategy. Career pathing, organizational design, team effectiveness and change management are all areas where her internal clients look to her for leadership.