Meet Bari...
"My favorite memories at Mason & Hanger involve good meals with fun coworkers on travel, or watching F-22 raptors take off at Tyndall Air Force base, or working on a facility for something that's never been put in a building before."
Tell us about what you do for Day & Zimmermann!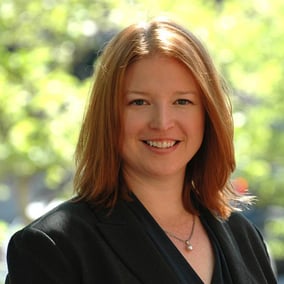 I design Heating, Ventilation, and Air Conditioning (HVAC) systems for buildings. Sometimes straight forward office buildings and more often specialized buildings like aircraft maintenance facilities or military research and development facilities. As the lead mechanical engineer on multiple projects at a time, I'm responsible for making sure the calculations, equipment selections, and construction documents are complete and constructible. Luckily, I have some good support and help when I need it. I also enjoy working on sustainable and energy efficient designs.
How did you decide to pursue a career as a Mechanical Engineer?
I was good at math and physics in school. In high school, I competed in problem solving competitions which were basically engineering. My dad always wanted his daughters to be engineers and as it turns out, I wanted to be one too. Mechanical engineering was the broadest and fit my interests. That was my major from the day I applied to college. I ended up in HVAC from the co-op program interviews. A mechanical contractor told me taking a job with them would help me pass my mechanical engineer classes. It did, and I've been in HVAC ever since, moving to the design side after college.
What has changed the most since you started in this industry?
A couple of things have changed. When I was a co-op, we used 2D AutoCAD, and now 3D BIM modelling has gotten a lot more advanced. Energy efficiency and energy modelling in buildings have grown and evolved as well. Designs are getting more complicated, but the controls systems are available to control more complication. Then, of course, the simple things that everyone experiences. For example, I use an iPad for notes instead of a paper notebook and video chat with coworkers instead of just using a corded phone.
Any advice to someone considering this profession?
Like anything else. I think you need to love it at least a little. My sister followed me into this profession, but has since changed industries. When she was telling me about her decision to move on after more than five years as a mechanical engineer, she said she didn't get excited about magnetic-bearing chillers. I said, well they are kind of neat, and she said see you are in the right industry. You need to be in an industry that excites you because that's how you get past the stress and the challenging moments
Anything else to add?
I really enjoy travelling, especially to countries with cultures completely different from my own. Amazingly, being in a country where I don't look like anyone else and don't speak the language is typically when I feel most alive, when I start to understand the human experience, and when I feel most grateful to be an occupant on this beautiful planet.