At Day & Zimmermann, we're known for getting the job done and delivering on our commitments. But that's not all. We get it done ethically, safely and with integrity. It's who we are. Our commitment to our ethics is what enables our clients to put their whole trust in us, and it takes every Day & Zimmermann employee to uphold that trust and preserve our reputation as a values-based company.
We wouldn't be able to consistently act ethically, safely and with integrity without the support of our Ethics Officers across the enterprise who help us conduct our business in an ethical manner. They are a key part of our Ethics and Compliance Program, ensuring that each of our operations and sites live up to our Code of Ethics and Standards of Business Conduct. Our Ethics Officers are crucial resources for our employees to help them uphold our values in everything they do.
We reached out to our Ethics Officers to find out more about what the role means to them, the rewards and challenges, and the importance of our ethics.
What does being an Ethics Officer mean to you?
Melissa Cox-Brown, ARMS Manager – Business Development, Milan Army Ammunition Plant, American Ordnance, Milan, TN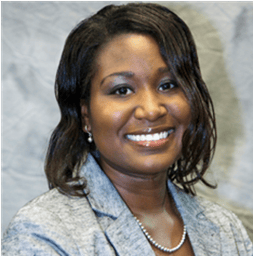 "It affords me the opportunity to serve D&Z in a capacity outside of my normal role. It's an honor to assist my co-workers with ethical matters they may face in the workplace. Being a designated person they can trust to reach out to and discuss these issues and provide feedback regarding the company's polices and values during their work day is very important to me. My goal is to make AO Milan a safe and comfortable workplace for all employees, customers, suppliers, and vendors to feel respected, appreciated and heard."
Christine Kaminski, Supply Chain Specialist, D&Z MC, Greenville, SC
"To me, being an ethics officer means being honest, encouraging and driven by principles of fairness and equality in the workplace. As an ethics officer, it is my responsibility to foster an environment of trust and inclusion when making everyday decisions."
Lauren Heslin, Information Security & Classification Officer at the Nevada National Security Site, SOC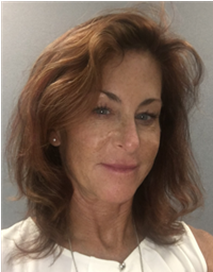 "I am the conduit of D&Z Corp to SOC employees here in Nevada relaying the Ethics Program, and the serious commitment of providing employees with avenues of resolution when faced with ethical challenges in the workplace. In addition to this, I reinforce the Code of Ethics and Standards of Business Conduct through training, employee engagement and publications."
JoAnne Harpin, QA/QC Coordinator, Licensing, D&Z NPS, Lancaster, PA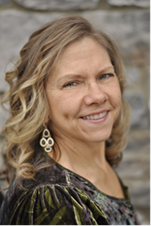 "It's a role of trust extended by leadership. An Ethics Officer should understand, support, and exhibit character that embraces, each of our D&Z Company values. At times we may be entrusted to handle sensitive information and must do so with a respectful response, one that cultivates a healthy exchange with an eye towards resolution for all involved. Any conflict handled with aplomb offers us an opportunity to learn from each other and possibly to identify a suggestion for additional enhancement of our Ethics program."
Angie Lilly, Senior Civil Engineer, Mason and Hanger, Glen Allen, VA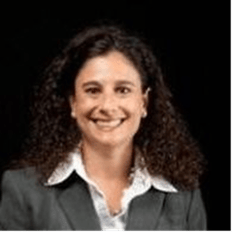 "I am pleased to be an ethics officer because I could help employees that may be facing challenges within M&H/D&Z. As an ethics officer, I am a "safe" resource that employees could use to guide them through issues and concerns."
Jonathan Homan, QA & Development Scientist, DZMG, Kansas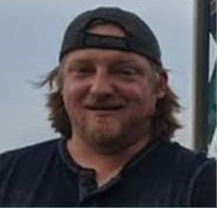 "It means I am entrusted to maintain the integrity of Day & Zimmermann. To be present and ready to ensure we do, in fact, do what we say. It also means that I maintain a strong relationship between company and employees and that we work together rather than fall into a hostile work environment. "
Michelle Bryan, Estimating Director, D&Z MC, Charlotte, NC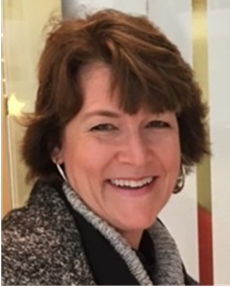 "It means a lot to be the person responsible to take someone's issue and handle it with the care and confidence needed."
In your own words, what is the purpose of the Day & Zimmermann Code of Ethics and Standards of Business Conduct?
Frances Leverette, Product Manager, Appian-PIRS, SOC, Chantilly, VA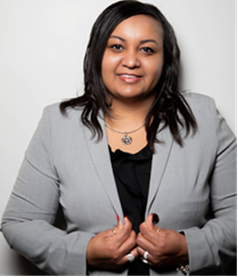 "The purpose of the Day & Zimmermann Code of Ethics and Standards of Business Conduct is to ensure that we are making honorable decisions and choices for our company as this can hinder our reputation. It is also ensuring that employees know that we will follow through with what we say and always do the right thing no matter what others may feel."
JoAnn Burkett, Director In Processing & Support, D&Z MC, Virginia Beach, VA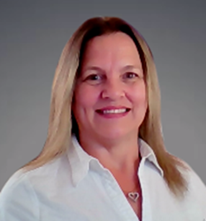 "The purpose of the Day & Zimmermann Code of Ethics and Standards of Business Conduct is for all employees to understand how important it is to be ethical and to know that our company is ethical. It also gives us the tools and training to learn or give guidance on what we may not know."
Vincent Mitchell, Munitions and Government (DZMG), Lone Star, Texarkana, TX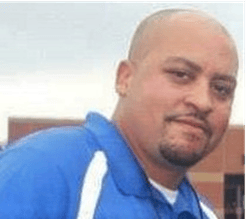 "To maintain a safe, ethically friendly work environment that promotes fair and equal treatment of all employees."
Justin Wheeler, Sr. Life Safety Engineer, Virginia Beach, VA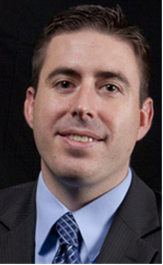 "The purpose of the Code of Ethics is to articulate our intended practices, and get everyone on the same page with what ethical behavior is, and what it is not. I have found that many people think HR issues are Ethics issues, and without the Code of Ethics being written and distributed, this confusion would be far more pervasive."
What's your idea of an ethical organization?
Giulia de Flart, Account Manager & Team Lead, Yoh Germany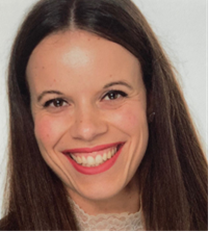 "For me, it means that all employees are treated equally, given the same opportunities, and that we all work together in harmony. It is important that all employees represent these values and stand up for these values. Another important component is that every employee is listened to and that we deal openly with employees' fears and concerns."
Becky Harrowell, Internal Recruitment Manager, Yoh, Winnersh UK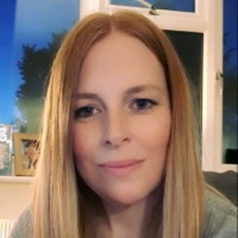 "Respect, an organization that encourages you to show respect in the workplace. A company that is customer focused, passionate about what they do goes hand-in-hand with integrity."
Gregg Powers, Project Manager, M&HG, Process & Industrial (P&I), Greenville, SC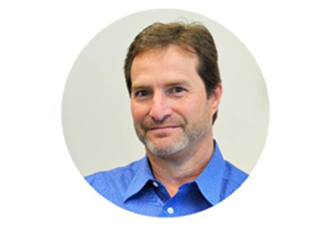 "An ethical organization to me means holding everyone to a common, equal, and unbiased high standard, no matter who you are, where you are, or what you do. One that enables any employee to bring forward any ethical dilemmas without retribution. Maintaining a high ethical standard is a way for an organization to attract and retain excellent employees and build a distinguished reputation with its customers."
What are some of the most rewarding or challenging parts to being an Ethics Officer?
Bruce Tumolo, Director, BSO Compliance and Accounts Payable, Philadelphia, PA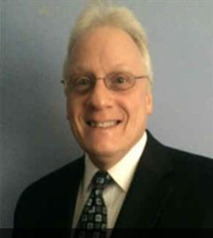 "The rewards of being an Ethics Officer are many. First; knowing that you are a leader in a program that directly supports the company value of Integrity. Second; realizing that in a way, this program also has influences into all 3 of the other company values (Safety, Diversity, Success). Third; the opportunity to meet and speak to so many of our tremendous company employees, in all business and staff units all around the company."
Rob Ramirez, Sr. Recruiter and Account Manager, Yoh, New Jersey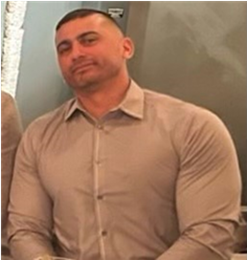 "Most rewarding is the ability to share Ethical best practices within our organization which in turn grow a comfortable and accessibility working environment for our employees. Challenging part is having the difficult conversations whenever an Ethical issue arises, but this also leads to a great reward when brought to a final ethical resolution that is fair for all parties."
Stacie Scully, Safety and Health Manager, American Ordnance, Iowa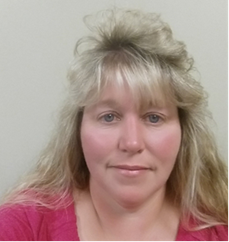 "The most rewarding part is being that person that employees feel comfortable coming to with their thoughts and concerns and knowing that I can help them."