Day & Zimmermann Labor Relations Leader Re-elected President of the Associated Maintenance Contractors
Posted on 3.16.2023 by Day & Zimmermann
CHARLOTTE, N.C., MARCH 16, 2023 – Day & Zimmermann (D&Z), the century-old, family owned provider of construction and maintenance, engineering, staffing, and defense solutions for leading corporations and governments around the world, announced today that Tom Ensminger, Vice President of Labor Relations for its Maintenance and Construction division, has been elected to serve a second term as President of the Associated Maintenance and Contractors (AMC).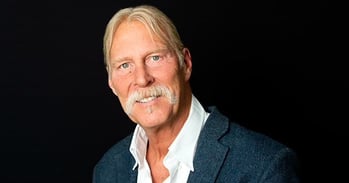 The AMC represents all contractors that are signatory to the General Presidents Project Maintenance Agreement (GPPMA). In his role as AMC President, Tom is responsible for reviewing and signing any new addendums into the GPPMA.
"Tom's depth of knowledge, experience, and leadership with national labor agreements like the GPPMA has been instrumental for our site teams and customers' success," said Jason Dunaway, President of Union Operations for Day & Zimmermann's Maintenance and Construction division. "That the leaders and peers of such a critical organization have chosen him to serve back-to-back terms as President speaks volumes to the respect he has earned across the industry."
"Tommy is a results-driven and highly respected leader in our industry," said Brandon Bishop, Secretary-Treasurer of North America's Building Trades Unions. "He is a true team player and masterful collaborator in getting things done to strengthen and protect opportunities for labor, contractors, owners and all project stakeholders. The work and agreements of the AMC are paramount to the industry, and it is no surprise to us that he has been chosen to serve as its President again. We applaud his continued leadership and look forward to working with him in this next term."
As Maintenance and Construction's Vice President of Labor Relations since 2015, Ensminger has worked tirelessly at the regional and national level with union managers and national leaders to promote labor availability and skills growth. He is heavily involved with the committees that administer the national agreements in Washington, D.C., giving D&Z the knowledge and experience necessary to properly administer agreements at the local level for customers. In addition to his role as President of the AMC, Ensminger holds several other labor relations positions, including the following:
Board of Directors, National Association of Construction Boilermaker Employers (NACBE)

Appointed Trustee, Nuclear LMCC Trust

GPPMA Management Trustee

Management Co-chair, Southern Company Maintenance Modification Agreement (SCMMA) Nuclear Committee

Southern Company Labor Management Cooperation Committee, SCMMA
"Tommy is a strong leader, team player, problem solver, coach, and mentor. It's no surprise that he's so highly respected in our industry, and we appreciate everything he does for our Operations teams, labor partners, and customers," said John McCormick, President of Day & Zimmermann's Maintenance and Construction division.
Ensminger came up through the trades as a pipefitter with Local 520, based in Harrisburg, Pennsylvania. His skills as a welder provided him with opportunities to travel the country and later led to his career in supervision that began at Three Mile Island (TMI). After several years supporting TMI, Ensminger was hired to run Day & Zimmermann's contract at Philadelphia Gas Works, beginning his long-term tenure with the company.
Since then, he served as Director of Operations for Baghdad Embassy Security Force (BESF) contract to support D&Z's SOC division, which provides integrated security and critical infrastructure solutions for U.S. government and commercial customers across the globe.
-----------------
ABOUT DAY & ZIMMERMANN
When you've been around for more than a century, you know a thing or two. At Day & Zimmermann, we take our lifetime of experience and make things better. Our 51,000+ employees help bring big ideas to life every day. We're pushing the boundaries of innovation in construction & engineering, operations & maintenance, staffing, and security & defense. And that's not all. Did we mention that we have 150+ worldwide locations with $2.7 billion USD in annual revenue? We put people to work, we protect American freedoms, and we help our customers power and improve the world. We do what we say®. http://www.dayzim.com
Topics