How Strong Procurement and Supply Chains Support Operations during COVID-19
As we rub the dust from our eyes and blink to refocus, emerging to a new norm, now with looming COVID variants on the horizon, we prepare to experience another cycle of the past. However, we are wiser and armed with a clearer perspective on how we survived the past year and a half—a period many of us want to forget … 2020 - 2021.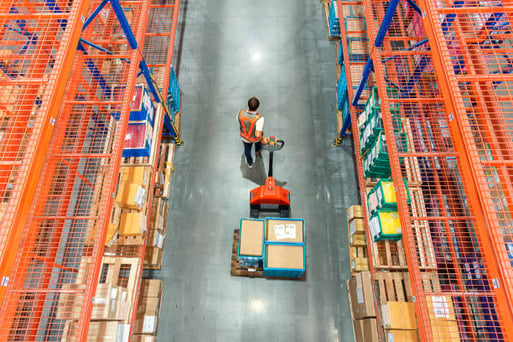 When catastrophic events occur, such as natural disasters, severe weather, geopolitical events, cyber-attacks, and most importantly (eh hem) a major global pandemic, companies large and small feel the impacts. We are reminded that none of us are immune to these outside influences —which can have crippling effects on logistics, supply chain, operations and the company's bottom line. As the New York Times recently reflected in, How the World Ran Out of Everything, "The tumultuous events of the past year have challenged the merits of paring inventories, while reinvigorating concerns that some industries have gone too far, leaving them vulnerable to disruption. As the pandemic has hampered factory operations and sown chaos in global shipping, many economies around the world have been bedeviled by shortages of a vast range of goods — from electronics to lumber to clothing." Peter S. Goodman and Niraj Chokshi (2021, June 1). How the World Ran Out of Everything The New York Times. Retrieved from http://www.nytimes.com
To add insult to injury, quite a few companies have been served the global pandemic "full meal deal" with a side of additional crisis. In example, from the fallout of the pandemic, there have been a number of additional—both related and unrelated—crises that have been even more problematic to supply chains and companies' bottom lines, including: staffing shortages; medical, food and raw materials shortages; real estate supply and demand issues; personal health and safety concerns; plant closures, and more. Many were unprepared for this crisis and companies continue to suffer today. This ongoing pandemic has directly created a host of additional unprecedented issues including: labor shortages, longer lead times, significant price increases (specifically in raw materials), and production/delivery delays. New crises layered onto an already complicated situation, such as the Suez Canal disaster and cyber and phishing attacks, and even an unforeseen semiconductor shortage, have added strains to challenges already occurring, further paralyzing trade and movement of goods/supplies.
As the Vice President of Enterprise Supply Chain at Day & Zimmermann (D&Z), my role is unique because I serve as the hub to keep our large global supply chain running. I would like to share a few themes that helped us survive and thrive as a company during this once-in-a-lifetime pandemic:
Diversify, Diversify, Diversify!
It is easy to say, a diversified supply chain is a strong one. However, getting there requires creativity, dedication and energy in addition to maintaining and building relationships, compliance, tracking, strong values, and a team with a unified vision. The general ebbs and flows in supply chain are normal and customary, though the pandemic brought unprecedented challenges, not just in a specific market (due to a hurricane, for example), rather it impacted our entire country and world – basically shutting many parts of it down.
Supplier relationships must be widespread, coveted, and are considered crucial to the supply chain organization. We can point to a few examples of how a larger and diversified supply chain benefited D&Z: 1.) The escalation of raw materials has posed significant impacts and required development of alternate solutions specifically in our Munitions' business where ample supplies of raw materials are core to operations. 2.) The pandemic further confirmed our strong foundation when we were able to secure an ample supply of PPE for our frontline workers within days and under market price – keeping our operations running around the world. During the pandemic, procuring PPE N95 or KN95 masks was problematic, sourcing every hour, every hand on deck. Most notably 75% of PPE was procured from diverse suppliers.
Supplier diversity is equally important. In the past four years we have reinvigorated D&Z's program, matching our suppliers to our core values and our culture. As family owned company, we have reinforced these values with our Diversity & Inclusion initiatives, seeking to work with minority, veteran-owned, and family-owned businesses. To further reinforce our commitment to supplier diversity, we created an annual award to recognize teammates who make supplier diversity a priority. In late Spring, we were honored when the Edison Electric Institute selected our MC supplier diversity program as the recipient of the Prime Supplier Leadership Award.
Be Proactive —Never Stop Improving and Learning
Honestly, I was born with the clutch pushed in and I always lean into opportunities. I see every opportunity as a hidden line for growth and development. There are always learning lessons and important adaptations to make— as we strive to remain innovative and achieving our highest level of productivity. At Day & Zimmermann, we are diligent in benchmarking by joining critical industry discussions and participating as a global leader, and of course, looking closely at the global competitors and top ten percent (what are they doing to stay ahead of the game?). Privately held companies like ours, must work to follow the large global giants that are publicly-traded to stay connected in supply chain trends and developments. We regularly participate in round tables, association events, and continue to learn, while sharing our knowledge. Furthermore, we have very specific and niche markets in some of our divisions such as Government Services and Munitions with specific procurement regulations including Buy American contractual requirements. Therefore, it is not as simple as being a personal shopper, as we are not just procuring off the shelf items. By staying progressive and proactive, we keep one foot in the future to ensure we forward in all aspects of our supply chain.
It is all about Relationships and People
At the end of the day, it is important to step back and remember who manages supply channels, despite our increased reliance on digital support— it is managed by the people! When crisis hits, we are only as strong as our relationships. Never forget to cultivate, grow, and forge those important bonds! Not only does it make it all worthwhile to connect with colleagues who possess a strong supply community, the symbiotic benefit is tangible to both suppliers and buyers. During the pandemic, while most teammates were forced to manage our work remotely for large windows of time, this transition was fairly seamless as I have vast experience in managing teams remotely and in different areas of the country. Having already been accustomed to managing and cultivating relationships remotely, this strong foundation was critical to our business continuity and ability to forge ahead during the pandemic. Success comes from picking up the phone, meeting face-to-face (also virtually), and most importantly stepping outside of emails to foster the establishment of stronger interpersonal connections.
Great examples of how this strength was proven under pressure during the pandemic included staying ahead of the PPE demand curve while facing numerous material shortages and transportation barriers and implementing a COVID testing program with CVS over a holiday weekday to critically support thousands of teammates who were supporting outages.
Overall, through this time of global crisis, the pandemic has forced companies to take a hard look at processes and supply channels. After having many months to reflect, we are very proud of what we accomplished through the adversity and grown from the challenging opportunity. This is testimony to our strong culture, relationships, compliance, and supply chains.
My best words of wisdom:
To survive and thrive through any hurdles that come your way, never lose your sense of urgency and always remember to practice early engagement. When crisis strikes, logistics matter. Don't wait for those moments. Keep investing in strong procurement and supply chains. It may be a matter of your company's survival.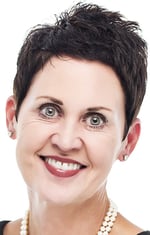 Sherry is a seasoned Supply Chain Professional and Entrepreneur with nearly 30 years of extensive experience in contract development & management, supply chain, project management, business and construction operations, fabrication and manufacturing and real estate. She recently marked four years as Day & Zimmermann's Vice President of the Enterprise Supply Chain organization.