Tell me about what you do for Day & Zimmermann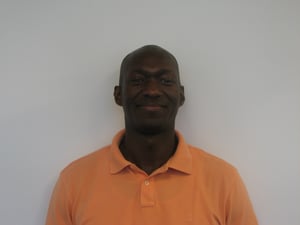 My role as an HR business partner in ECM encompasses several functions, key of which is ensuring alignment of HR practices and procedures in support of the business. I work to make sure that all of our HR practices, processes and procedures are set up properly for the business to succeed. I also make sure that our employees have all the resources they need to be successful..
How did you get into this industry?
Quite by accident. HR practices are transferrable across industries. Little did I know that ECM was an industry unlike any other, with its own unique language and nuances. I soon realized that I was in for a ride and I've enjoyed every minute of it since!
What would you say is your favorite part of your job?
HR is always changing and always evolving. I get front row seats watching the process of a simple idea grow into a something big. It is a constant adventure. Partnering with business leaders and going through the process of formulating a strategy, watching the implementation process and finally seeing results emanate from what may look like a far-fetched idea, is truly satisfying.
What would you say is the most challenging part of your job?
Finding strong talent needed for our future success as a company. The work place continues to evolve every day and it's vital to ensure that we have strong, capable employees, who can lead the organization to the next level. The same could be said for talent development. It is difficult, at times, to remain focused on what we will need three to 10 years out when we are trying to keep up with what we need today and trying to anticipate future challenges or changes in the workplace.
In addition, it is vital to ensure knowledge transfer between transitioning employees.
What has changed about the HR industry over the course of your career?
HR has drastically evolved over the course of my career. The biggest change has been the pivot away from an administrative function to a strategic business partner role. The term "strategic" is often used simply as a catch phrase, but to be a true strategic partner, one has to first understand the business and the industry they work in. Only then can the strategy part come into play – when HR is able to participate in running the business, and effectively contribute to the bottom line.
What advice would you give to someone considering a career in your field?
Do you enjoy an ever-changing environment, with constantly moving goal posts? Do you possess a business mindset? If the answer is yes, then by all means, delve into HR. Several facets of a business are influenced by HR, and you must be willing and able to understand P&L's, balance sheets, cash flow statements and much more. It is also important to keep learning, no matter what position you hold. HR is extremely dynamic, and you must constantly work to stay ahead of the curve.
You must also ensure that you earn and maintain the trust of those you work with. HR practitioners are only as effective as the influence they are able to exert. One of the most significant competencies for HR is the ability to work through others.