Tell us about what you do for Day & Zimmermann.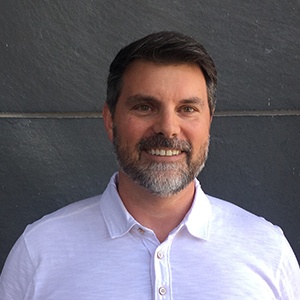 I work in a group called Day & Zimmermann Federal Services. We're a staffing organization, traditional staffing in the sense that clients need contractors, they need our support. Our focus is cleared staffing, anything from Department of Defense, to Department of Energy, to a particular agencies Public Trust. For myself, I touch all sorts of federal contracts through my clients. As an account manager, I manage the relationship between my clients and D&Z and we have recruiters on the team that support and fill the positions.
My job is to just make sure that everything goes smoothly, keep the client's happy, handle almost any issue that can arise, find new business at the client – all of it on the client side. And to make sure the recruiters have the best jobs prioritized by what is fillable now. Really my job is to make sure the client is happy and continues to feed my team business and to ensure that the recruiters have the best jobs to fill so they are as successful as possible. That is when I am going to be successful.
What's changed since you came into this industry?
The changes have been more technology and how people view recruiting and staffing. I mean, in 2005, LinkedIn was barely a thing, indeed.com was unknown, Monster.com had just started really kicking, so technology has been a big boom and a big help. We're able to access more people, give them a chance to communicate more often. You have to communicate in this business, communication is the key. If you're not communicating with your people, that's an issue and you won't be successful.
So technology, like I said, can provide a huge value, but it's also created a bit of a challenge because technology doesn't keep the human touch. Some people forget the phone and the art of a conversation. We have some recruiters that are great on the phone and that is why they are very successful.
What's it like working in a top secret clearance environment?
Well, the actual information and the classified materials, I have no access to, but it is a major factor of our everyday work. D&Z contractor's help out in places where it could be something very minute like a printer's not working, to some very serious IT issues or system going down at the Pentagon or Quantico. D&Z Contractor's support many different missions for our military. We've got the people lined up that're ready to roll and support the mission of each contract.
It's very rewarding to know what you're doing is supporting our country, it's supporting these men and women that go out there and put it all on the line so we can live our day to day. I get a lot of contractors that come to us who know they could be making more money somewhere else, but they're patriots, they just want to support and be a part of the mission.
How is this different to your previous jobs?
I used to work in the commercial sector and that environment is unlike federal. Now my boss is a Marine, we have multiple people on the team who are either currently serving in the military reserves or have military backgrounds or families. I was in the military. I was in the Navy – in the Navy Seabee's, so it's nice being able to support the military and have that continued support of the community.
Also the different projects we have supported make it different than previous jobs. There are military aircraft that fly right now, that were built in the last five years, which the onboard systems were designed and built by people whom D&Z contractors supported. We have contractors that architect the refurbishment of old nuclear submarines so the military can put them back out into new operations or use them for research. These are just two different out of numerous projects. Knowing that we have people that are doing that and getting to know what we can about it, does mean a lot. It makes you appreciate a lot more, I think – what you're doing and who you're impacting.
Any advice for somebody considering this profession?
The first piece is: the highs are never as high and the lows are never as low. This is a very emotional business because what you deal with is people. The best part about this job is people, the worst part about this job is people. So just take every day as a brand new day. You can't bring in yesterday's frustrations to work, but you can work hard to reap success.
Piece two: When you get frustrated, think what more you could have done to make that situation less frustrating. Sometimes that's out of your hands; but sometimes, if you take ownership, that's something very useful to finding a quick resolution.