Tell us a little bit about what you do.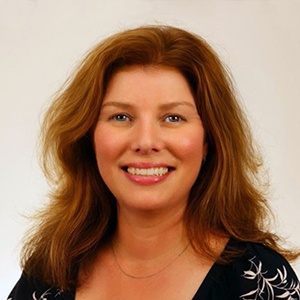 I have worked within the staffing industry throughout my career, supporting clients from banking to global agribusiness. Currently I work for Yoh in their RPO (Recruitment Process Outsourcing) business and have been at Yoh for over 5 years. My responsibilities include finding other people with similar qualifications to my own, since I recruit other talent acquisition business professionals to support Yoh's growing list of prestigious clients. I work with the hiring managers from the first intake call all the way to the process of onboarding their new employees, and I like to think that my relationships with these candidates typically lasts as long as my job does.
How long have you been doing this kind of work for?
My career began over 20 years ago. After growing up as a Midwesterner, I decided to move to New Orleans for a job early on in my career. It just so happened that the position was in recruiting and now looking back, I feel like it was a calling, as I have been in this industry ever since!
What are some of the other industries that you have placed people in?
At Yoh, while my industry focus started out in banking, the vast majority of my focus has been in agribusiness. I support a variety of different clients and particularly hire for roles in talent acquisition. However, throughout my career, I would literally place anyone anywhere, from a farmer—I would source and recruit farmers, they were called research associates but essentially, they were farmers— to a high-level IT role, e.g. a solutions architect. I have also recruited for finance, supply-chain research and development, and many other professions, which has always made my line of work very interesting since there's really quite a bit of variety in jobs.
How do you cultivate your relationships with each candidate?
Many times, even if a candidate was not hired, they're usually still "warm" in terms of their interest in a new position. If I took the time to talk with them, and they spoke with me, and I thought they were fit for a job, then I know I'm going to think they are a fit for another job down the road. I like to reach out to those candidates with either additional information or maybe information about what's going on with Yoh. Or if I am working for another job I think they might be a fit for, I may reach out and say "Hey, I spoke with you last October, are you still on the market? Are you still interested in making a move?" because I think by developing those relationships you are going to get those referrals down the road, and they're going to think of you more as a partner and want to work with you in the future.
What would your advice be to someone who is considering a career in recruiting?
Something that I have been noticing for a while is that there is increased interest in careers in human resources, and I think recruiting is a great way to get your foot in the door. It can be specialized of course, but if you are in a company like Yoh, then there is a lot of opportunity to become valuable in many other adjacent areas within the HR function.
I also would recommend that if you are interested in this kind of career, it is helpful to have to have thick skin—which is funny because I don't feel that I particularly always have that…but it would be helpful because you get told "no" all the time. People don't like it when they think they're really awesome for the job and then either you or the hiring manager pass over them. It doesn't feel good. I get that, so it helps to have thick skin.