Tell me about what you do for Day & Zimmermann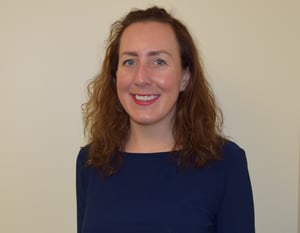 I work as a Senior Human Resources Manager within the Government Services line of business. Specifically, I support the Operations and Maintenance division within Government Services.
What are some personality traits that allow you to be successful in your career?
I think the trait that has enabled me to be successful in my career is my ability to develop and maintain relationships. People underestimate the power of connection and it truly is a game changer! My ability to remain positive has helped me in my career as well.
How did you get into your current line of work?
By accident! I was planning to get my Doctorate in Organizational Psychology but wanted a break from school so I started my job search. I found a job in an Employment Relations department within a large company that fascinated me. I applied and once I got the job, I never looked back!
What have you noticed has changed in the human resources industry since began your career?
There's an increased focus on being a true business partner and understanding the operations you support rather than just giving advice based solely on the law.
What would you say is your favorite part of your job?
Process improvement.
What is the most challenging part of your job?
Working through all of the daily issues while still trying to remain focused on and executing the strategy (day to day vs. big picture).
Anything else to add?
You own your own success. Don't be afraid to ask for more either within your area of focus or outside of it. Being well rounded will only further your career.