Where would the world be without innovation? Unlike evolution, which is a natural phenomenon, innovation is an act of combining invention and discovery with creativity that adds value. Forget AI/ML, 3D printing or medical advancements, we probably would be riding horses and still living in the dark with no electricity or internet if we didn't continue to innovate. I can only imagine a world like that, not live in one. Innovation is absolutely a 'need' and it is not a 'want'. We are the original betterment company! We have always been in the business of improving/advancing/enabling our customers to innovate.
Every innovation will eventually need to be re-innovated to be more efficient and effective to the current environment and demand. It could be new ideas, concepts, systems or technologies built upon our existing foundation and culture to continue to be relevant and to be a leader in the markets we serve.
When I think of companies that re-innovate, Amazon tops the list. This is a company that is a pro-active innovator, willing to push the boundaries to the next level. Amazon consistently re-innovates using the existing foundations and platforms they have created. I believe in this quote from Jeff Bezos "If you double the number of experiments you do per year, you're going to double your inventiveness. Our success at Amazon is a function of how many experiments we do per year, per month, per week, per day."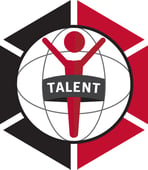 The key takeaway from this quote is that we need to take more chances and we need to increase the number of experiments we do. Ideas can lead to experiments that, with some fine-tuning, can lead to success. Our SuccessFactors implementation is an example of stepping up and re-innovating our core HR services, including our Recruiting and Onboarding functions to improve the employee experience. I believe this enhanced process on a new HCM platform will serve as a talent hub for our people and create a positive experience with a 360 view of everything they need to be effective.
If you are keeping up with Company News, then by now you've heard of our latest campaign, centered around Innovation. D&Z's Summer of Innovation is designed to facilitate the development of great ideas and help those ideas become a reality. As a member of Day & Zimmermann's Innovation Council, I can tell you this: we want to hear from you. Your idea could result in an implementation to our business, but it could also improve lives in our community or in our customers. This is our effort to increase the number of ideas we can experiment on. We have already received some incredible ideas and we look forward to receiving more!
Many departments within our company have already started driving the Innovation Program with their quarterly Innovation Awards. Through this program, we recognize and reward employees and teams in business and staff units for outstanding performance. See our most recent winners and nominees here for the Q1 2023 IT & BSO Innovation Awards and the Q2 2023 Finance Innovation Awards.
But with our Summer of Innovation contest, it's not just for one department – we are opening it up to everyone. We want our people equipped to innovate. We want to experiment more. Our Summer of Innovation campaign represents D&Z's constant pursuit of innovation, which is not only our vision, but part of who we are. It's fundamental in our industry and in our promise to our customers.
As a reference, below is the Innovation Wheel from Visual Capitalist, detailing 10 Types of Innovation. So, I encourage you to get your Innovation wheels turning. Pick a type of Innovation and run with it – see what comes to mind. You can reach out to your manager, myself, another member of the Innovation Council, submit your idea through the portal, or simply use the QR code below!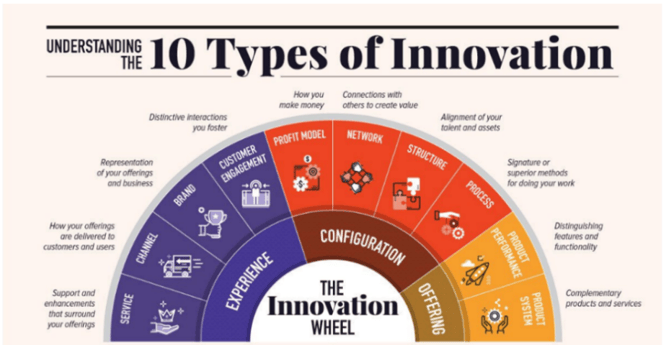 Our people are the driving force behind our innovation, so we hope you will participate in our 2023 Summer of Innovation campaign. With your ideas, we can work together to accelerate the next generation of innovation at our company and in our industry. With your help, we can bring big ideas to life!
Topics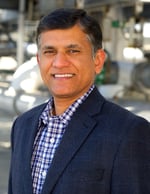 Sankara 'Vishi' Viswanathan is Senior Vice President of Business Services and Chief Information Officer for Day & Zimmermann, a leader in construction & engineering, staffing and defense solutions for leading corporations and governments around the world. Vishi brings more than twenty five years of experience in providing technology solutions, developing strategies, driving innovation and building talent. Since joining Day & Zimmermann in 2004, Vishi has held a series of progressively responsible positions to become the Chief Information Officer in 2014. Vishi holds an undergraduate degree in Mathematics from University of Madras and holds a Master of Business Administration degree from Villanova University.