Tell us what you do.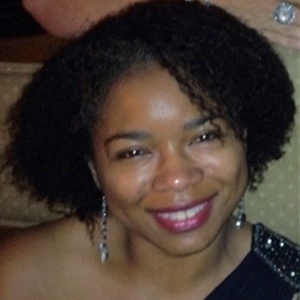 I am an employee concerns program (ECP) manager and basically what I do is listen to people every day. I work on three nuclear sites where Day & Zimmermann operates and I travel between Georgia and Alabama every week.
I've heard several different ways to describe us. We are people who ensure a safety conscious work environment on a nuclear site where people can report an issue to their management or to me without fear of retaliation – I'm specifically nuclear safety, quality, compliance, and HIRD (harassment, intimidation, retaliation, and discrimination). And we're an alternate avenue to raise safety concerns for people who have an issue and they need someone to talk to. Most of the time, what I do is listen to people just vent.
How did you get into this profession? Is this something that you have always had in mind?
Never heard of it until a few years ago. In 2013, I was working as an executive assistant to a former EVP and at that time, there were some communications going on across the organization about my history and being formerly homeless, and how I came out of that and was getting my masters.
So, one of the VPs noticed that I was getting my masters in psychology and we were getting a new client at the time and he was thinking about hiring me as an employee concerns representative. So I interviewed for the position that we were hoping would be open the next year but the funding didn't happen so that was put on the back burner. Two years later, in 2015, someone actually retired from ECP and I interviewed again and got the position and that's how I got here.
Let's go back for a minute, you mentioned that you were previously homeless?
I was homeless in 2006, I have three kids and they're all adults now. I moved my children from a very small town where I grew up to Greenville, South Carolina because I wanted a better life for us and we had nowhere else to go. The only place I went to was my church. I went there first and told them what was going on and that I couldn't find a job. So my church put us up in a hotel for a week and then they referred us to this organization called GAIHN which is an affiliate of Family Promise. Family Promise is a national organization that provides shelter to homeless families through local churches and we became "guests" with this particular local affiliate in Greenville. So we were in that for 2 months I believe, until we got a transitional house, they're called interim shelters now, but we were put into a home where we had four bedrooms and two full baths, which is the first time we ever had that.
It wasn't easy going from homeless to where I am now because you have this mindset where you still think the bottom is always going fall out. I eventually finished my masters in November 2014.
So what do you have your masters in?
Psychology. I'd been reading about psychology since I was like seven, honestly. It's always been at the heart of everything for me. I love people, I love meeting people, I love listening to them talk, just watching them. People tell me I analyze them and I do and I don't even realize it. It's just who I am.
What would you say is the toughest part about a job like this?
Being objective. I'm not always good at that. In my previous position as ECP Representative, most of the calls and concerns I would get were via phone call and I was so grateful for that because I could hide my expressions. I've been told by people that I need to be mindful of my facial expressions.
But staying objective is hard. Sometimes you can get people that come to you and they're in tears and you can just really feel for them, and then when you do the investigations, because I do those too, you find out that was an act. So just trying to be objective in everything I do. Especially with this job, it's more difficult than I thought it would be.
What advice do you have for someone who is considering getting into this field?
Be prepared to listen. Have an open mind because I've realized that I don't know everything, I used to think I did but I don't. I have a tendency to interrupt people when they talk to me and this job has made me realize that I need to be quiet because I don't know everything— I especially didn't know anything about nuclear, except for a paper I wrote when I was getting my Bachelors. And the issues that people have, sometimes you make judgments beforehand, before you get the facts – don't do that because it never works out the way you think it will.
Be prepared to listen— listen, listen, listen. You've got to listen and you've got to be willing to help.