Meet Debbie...
"

I am Deputy Director of Munitions and my responsibilities include managing, selecting, and executing the demilitarization program (called "demil" for short) managed by SOC.

"
Tell us about what you do.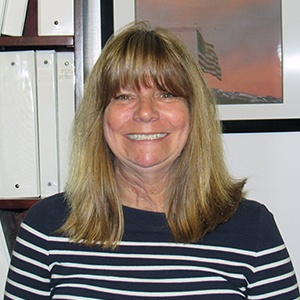 I am Deputy Director of Munitions and my responsibilities include managing, selecting, and executing the demilitarization program (called "demil" for short) managed by SOC. SOC is the operating contractor for a U.S. Army facility with the one of the largest capabilities for premier R3 (resource, recovery, and recycle) ammunition storage and demilitarization in the world.
Our contract with the government includes a variety of responsibilities, including storage and disposal of ammunition. Since 1980, Day & Zimmermann and SOC have successfully managed ordnance operations including demilitarization of conventional ammunition, ammunition supply and storage operations, with facility support services, environmental services, program management, and security, installation security, fire and emergency services. In addition, we research existing munition stockpiles to help recover these and provide demil services at our location. That would be the beginning of what I call the best job in the world.
So what exactly does it mean to "demil" munitions?
Demilitarization, known as demil, means to disassemble and reclaim items or explosives from the old munitions.
So how did you get involved with this job, do you have a military background?
Prior to SOC, I worked in the mining industry at a silver mine and was a truck driver of a 125-ton dump truck. I transported ore from one place to another. When I was fortunate enough to be hired by Day & Zimmermann (SOC's parent company managing the contract in 1980), I started as a munitions handler and my first job was to renovate bombs meaning that we upgraded them from an unserviceable condition to a serviceable condition by testing, painting, stenciling, etc. I had not been involved with explosives, and I had only shot a pistol and rifle before, but I would've never thought that that's what I would be doing.
What are some of the changes you've noticed throughout your career?
The management and planning positions were always a man's job. There was nothing but men in management and planning and then a "secretary" (typically female). I was one of the first female ammunition ("ammo") project managers. In recent years we have maintained a more diversified team. It was a slow shift. In fact, it didn't all happen at once. It was me, then another planner came in, and then they hired a female Standard Operating Procedure (SOP) writer. Slowly but surely it ended to where we are now, where women have management positions. They do a really good job and are equal to the men.
What is one of the most memorable stories you have from the job?
It was my very first demil project where we were reclaiming TNT. We were demiling depth charges, which were loaded in the 1940's during the wartime. Depth charges are Anti-Submarine Warfare (ASW) explosives with a fuze that was preset to detonate at a specific depth based on hydrostatic pressure. We had been running the operation for some time, and in came a very unique pallet of rounds. The munitions handlers cut the metal bands so they could remove the rounds from the pallet and stenciled on one of those rounds was worn out paint reading "For Hitler Only". It was an important part of history sitting right before us.
Any advice to someone who might be interested in getting into this profession?
Go for it! It's the best thing I ever did. I don't even want to say just professionally, but personally. I never thought that I'd be where I am today but it was all a risk. This job is in my blood, that's why they call me Debbie Demil.